Boiling Springs Golf Club – Woodward OK
Published: October 14, 2018
Numbers Tell it All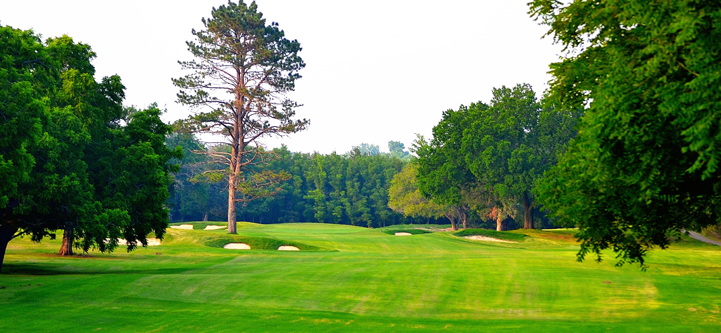 Here are the numbers that were just presented to the Woodward, Oklahoma City Manager. The numbers compare last year's first quarter position compared to this year.
Jeff Wagner increased everything while reducing costs, and has the best quality in his area.
The City Manager smiled at Jeff and said, "Your department was the only one at the city to increase income while reducing costs, thank you".
Jeff replied, "Next year, my goal is to break even."
That would be the first municipal golf course in America to break even, and Jeff is well on the way to achieve that. This is a remarkable achievement, considering last spring Jeff had only dirt and bentgrass greens.
Read the numbers that follow.
Boiling Springs Golf Club 3/31/2016
Bank Balance as of 3/31
2016 – $45,359.00
2015 – $14,713.10 (Had to inject $25,000 on 1/30/15 to cover operations)
Accounts Payable
2016 – $1,028.00
2015 – $29,432.52
Deferred Membership Dues
| | | |
| --- | --- | --- |
| | 2016 | 2015 |
| Corporate | $7,000.00 | $4,779.30 |
| Family | $3,282.35 | $3,333.28 |
| Individual | $21,164.05 | $8,166.67 |
| National | $666.69 | $366.64 |
| Non-Resident | $0 | $187.50 |
| Weekday | $8,069.64 | $1,750.13 |
| Total Deferred | $40,182.73 | $18,583.52 |
Membership Status & Statistics
Memberships Sold, 1st Quarter Year over Year
2016 – 15
2015 – 3
Active Memberships – 80
Rounds of Golf, 1st Quarter Year over Year
1/1/2016 – 3/31/2016 – 1,632 (up 36%)
2016 – Projected to do over 13,000
1/1/2015 – 3/31/2015 – 1,200
2015 – 9,615
Golf Sales
2016 – $19,756.66
2015 – $22,541.33
Golf sales down as a result of more non-paying member rounds (2016 – 1,110 vs 2015 – 629)
F&B
| | | |
| --- | --- | --- |
| 2016 Sales – $11,344.10 | COS – $4,623.17 | COS % – 41% |
| 2015 Sales – $10,905.75 | COS – $4,720.61 | COS % – 43% |
Membership Projections
| | |
| --- | --- |
| Jan 2015 – $10,479.56 | Jan 2016 – $8,415.50 |
| Feb 2015 – $9,793.46 | Feb 2016 – $7,964.56 |
| Mar 2015 – $10718.44 | Mar 2016 – $10,166.04 |
| April 2015 – $11,876.31 | April 2016 – $10,250 |
| May 2015 – $8,839.20 | May 2016 – $10,375 |
| June 2015 – $5,807.32 | June 2016 – $10,250 |
| July 2015 – $5,465.34 | July 2016 – $10,000 |
| Aug 2015 – $4,519.47 | Aug 2016 – $9,900 |
| Sept 2015 – $3,253.67 | Sept 2016 – $9,600 |
| Oct 2015 – $7,942.87 | Oct 2016 – $9,600 |
| Nov 2015 – $7,677.49 | Nov 2016 – $9,600 |
| Dec 2015 – $7,682.63 | Dec 2016 – $9,500 |
| Total 2015 – $94,055.76 | Total 2016 – $115,621.10 (23% increase) |
Clubhouse Expenses
2016 – $13,107.38
2015 – $19,675.98
Maintenance Expenses
2016 – $25,545.24
2015 – $50,887.71
Payroll Expenses
2016 – $38,421.26
2015 – $33,595.67 (excluding bonuses)
Utilities
2016 – $7,364.54
2015 – $6,455.43
Net Income
2016 – ($44,539.15) **This shows a reduced loss by $26,396 – 37%
2015 – ($70,935.75)