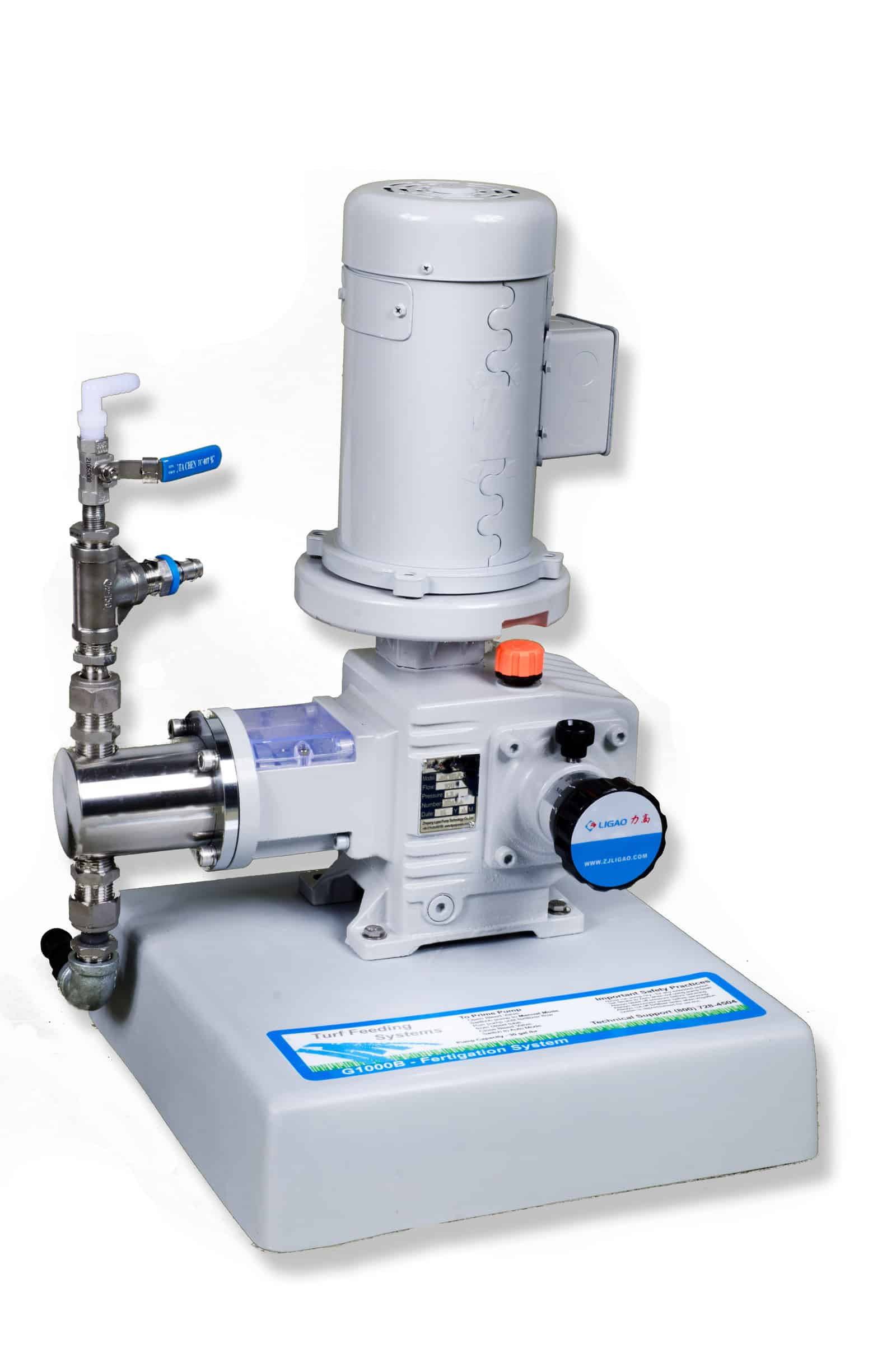 The AG1500 is a single head injector for agriculture row crop and center pivot irrigation systems.  The system is designed for agriculture field operations delivering durable accurate injection and a long service life.
This line of Agriculture Fertigation systems are specifically designed for the AG market for durability and dependability. This AG 1500 is a single head fertigation system.
Each system features high quality connections, hoses and components, as well as optional accessories like all-weather fiberglass enclosures and filters and spares kits.
The AG1500 Capacities range from 30 gal/hr (114 liters/hr) up to 300 gal/hr (1,180 liters/hr) @ 60hz motor speed.