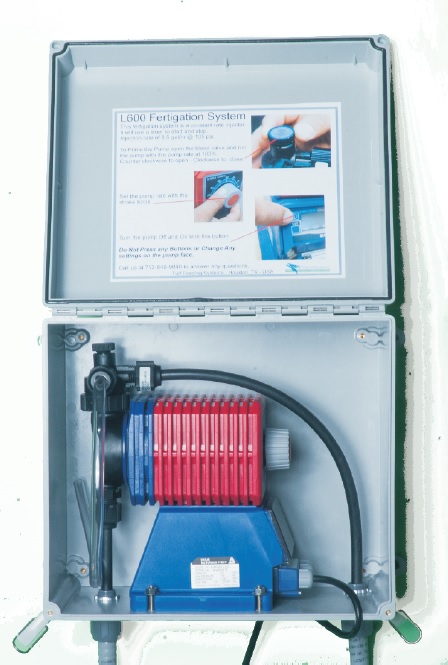 The L600 is an injector for areas from 10 to 20 acres.   It is adjustable 0-100% and the flow sensor controls the consistent injection rate.  A great injector for medium sized landscapes or several sports fields together.
This fertigation system is fully automatic and proportional controlled by the flow sensor installed in the irrigation line. It will accurately inject the consistent nutrient ratio to all types
of zones from high flow spray rotors to low flow drip.
Designed to be used on up to 4 sports fields or up 15 acres of landscaped space.