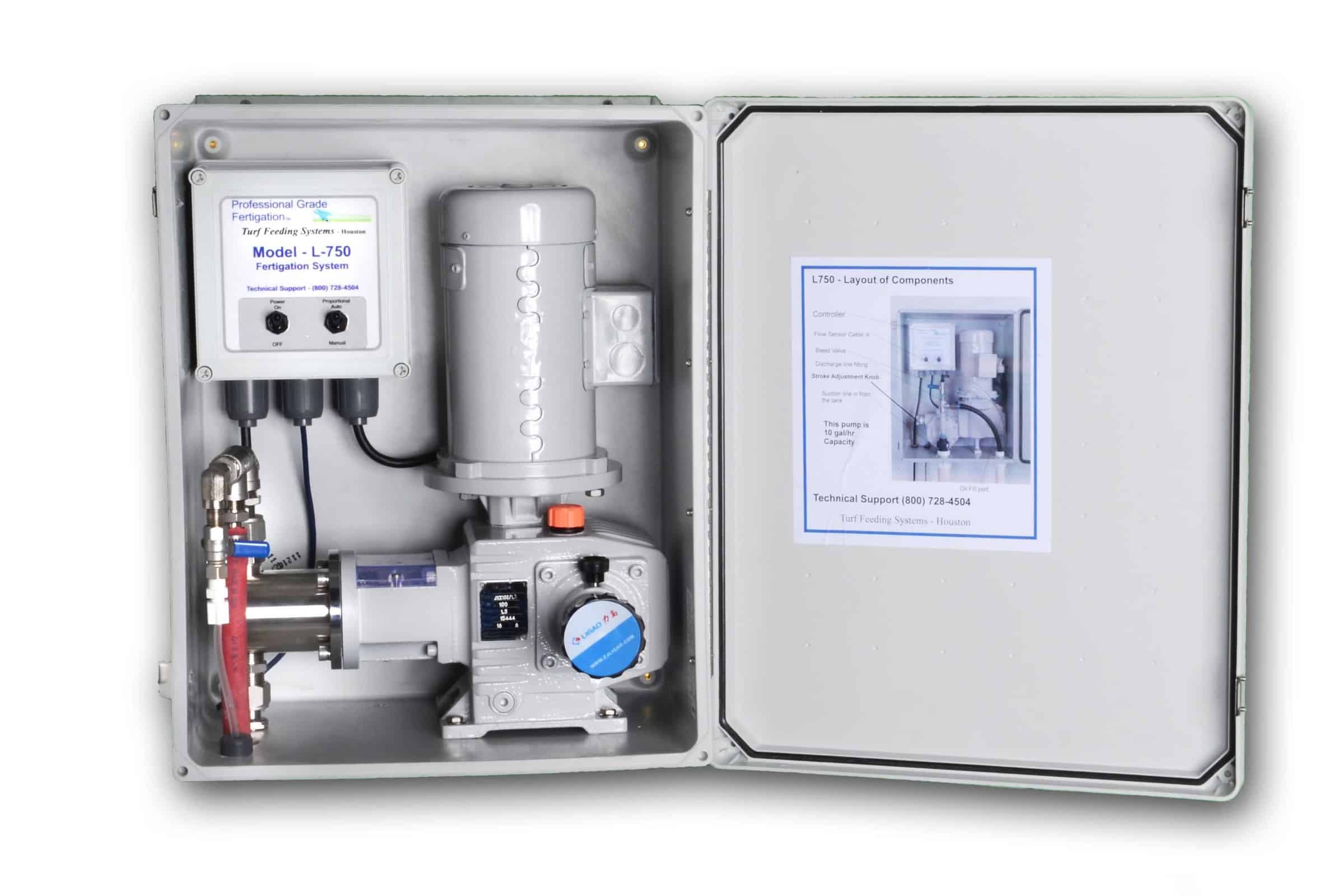 L750 & L1000 Fertigation System
Landscapes and Sports Fields – Proportional Rate Injector for parks, landscapes and sports fields from 10 to 50 acres.
The importance of green parks landscapes and sports fields is realized today in our communities and cities as green assets of the community or school district. Fertigation offers the managers a simple method to feed through the irrigation system and irrigate with fertigation and produce a healthy plant.
The system includes all the industrial hoses, fittings and connections to install it to the irrigation line and tank. Flow sensor size and tank are accessory options.