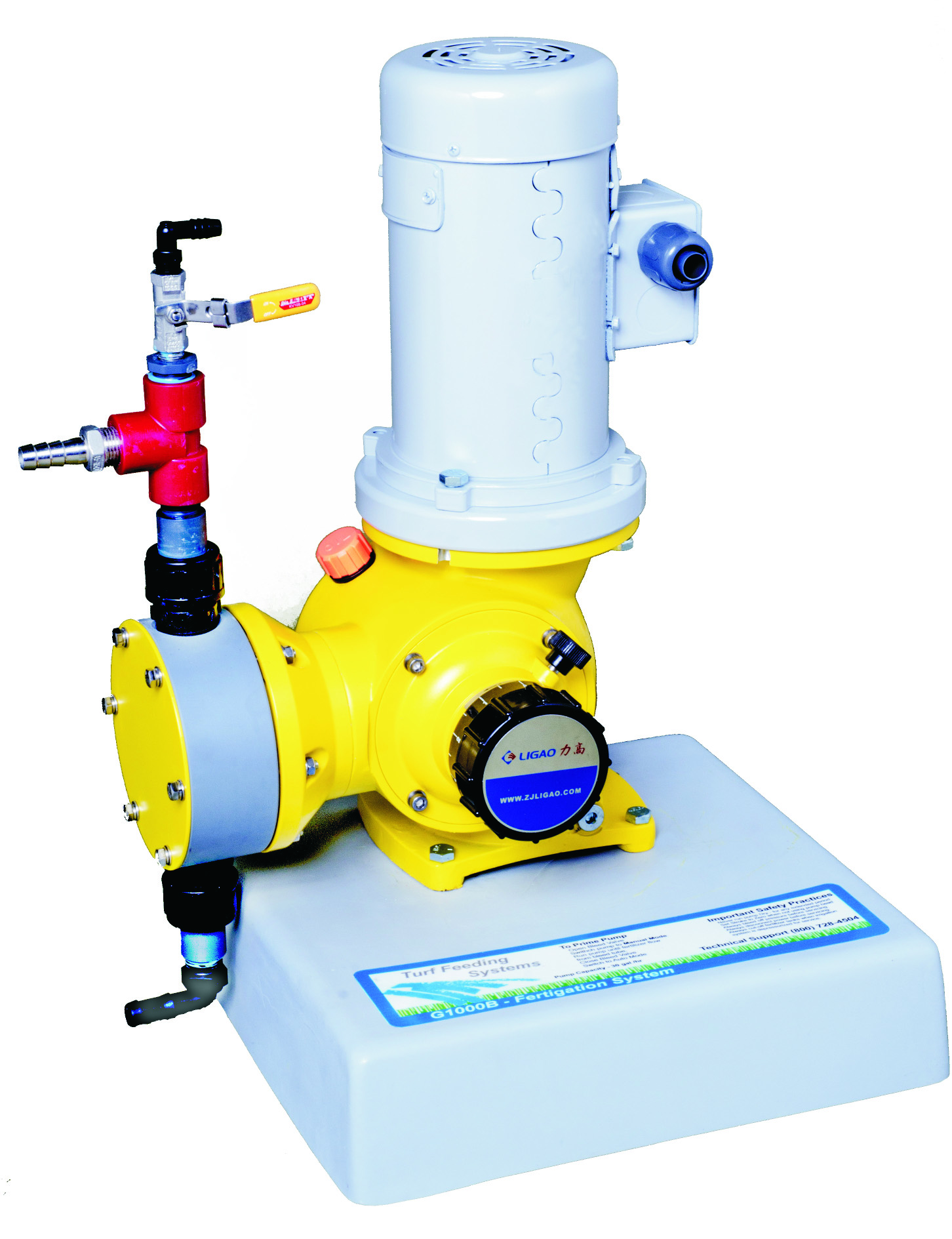 This is a complete fertigation system to inject acid fertilizer from a tank or tote. It comes complete with everything to install it and connect to the pump station flow sensor.
Single Head Fertigation System
Proportional- controlled by water flow rate – Flow sensor controlled
One Head – 26 gal /hr injection rate @ 150 ps / 10 bar
Heads and valves are PVC
All hoses are industrial 150 psi – For acid use
System includes all fittings and connections to two tanks – Tanks not included Power – 115 v AC @ 5 amps @60 hz- Also available at 240v @ 50hz.
Includes an optical isolator to use pump station digital flow sensor
Flow sensor not included.